In an increasingly competitive world, companies must redouble their efforts to boost innovation and adapt quickly to market changes. That's why we adapt our work methodologies to your needs, ensuring agility and efficiency, as well as maximum flexibility and response speed.
Agile is a project management iterative approach that encourages constant collaboration, open communication, flexibility and continuous improvement of the process and all team members involved.

This methodology breaks down each project into several smaller phases. After each one, there is a review period to determine what could be improved, meaning Agile is highly responsive to feedback, change and optimisation.

By using Agile frameworks in software development, Alter Solutions makes sure your projects evolve rapidly and efficiently, while adapting to your feedback. Ready to assemble your Agile team?
Audit report
We start by conducting a full analysis and assessment of your company's work methods.
Agile transformation plan
We create a strategy to help your business implement an Agile methodology, counting with our full support along the way.
Training
We coach your teams regarding Agile best practices to adopt on a day-to-day basis.
Deployment
We present a formal proposal for a successful implementation of Agile culture and tools.
DevOps integration
We find a way to boost your productivity even more by combining a tailor-made DevOps approach into your Agile methodology.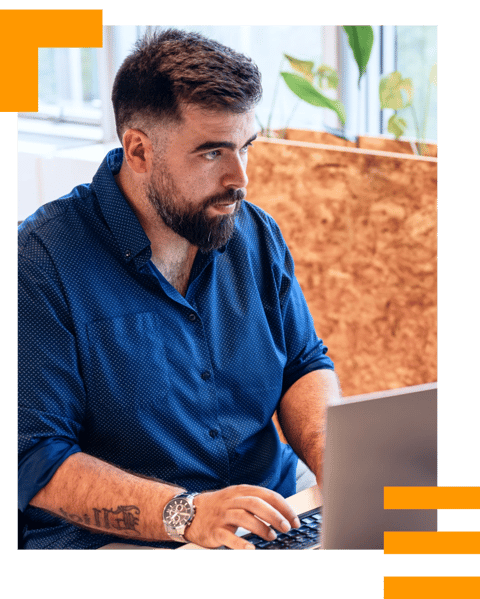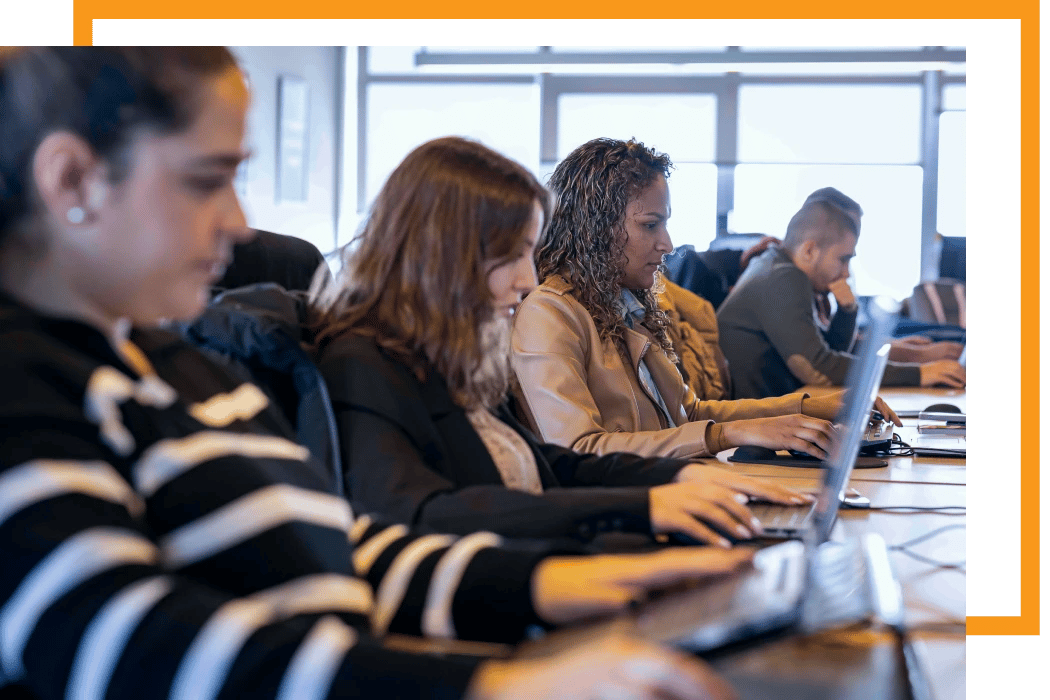 Alter Solutions' multidisciplinary Agile teams are structured to include:
Agile Master
Project/Product Manager
Scrum Master
Designers
Programmers
Architects
Testers
This way, we are able to assess and respond to various business profiles, from start-ups to companies with a consolidated market position, applying the best combination of specialised resources.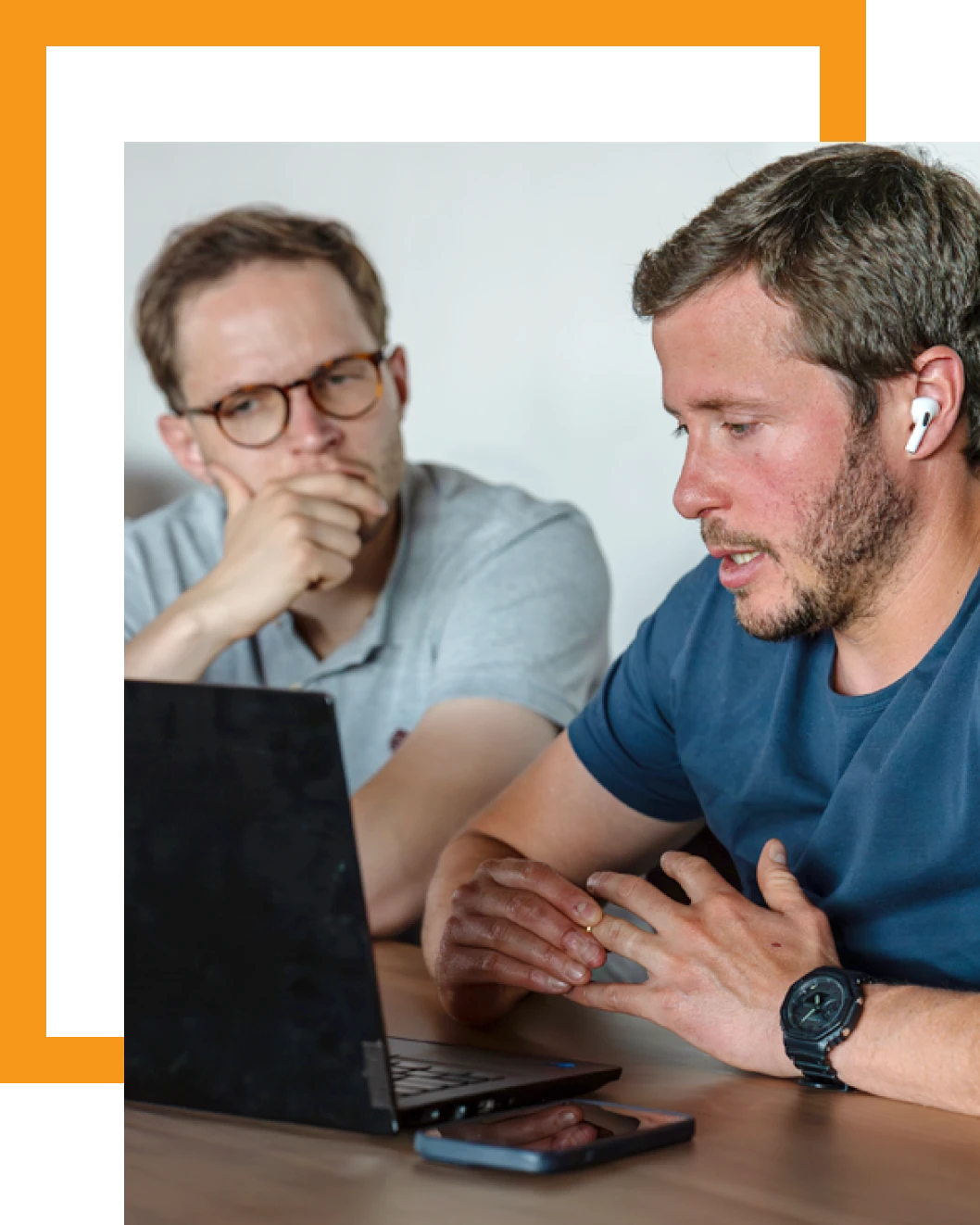 Scrum
One of the most popular Agile frameworks, Scrum works with 2 to 4 weeks timeframes, called sprints. With daily meetings to discuss tasks and challenges, Scrum is very team-focused and ideal for projects where requirements frequently change.
Kanban
The word in Japanese means "visual board". That's why this framework is so visually oriented, providing each team member a unique vision into the workflow and progress of the project.
Lean
Improve productivity by minimising "waste". That is the core principle of Lean: it encourages businesses to eliminate time-consuming and needless activities that undermine the overall performance, putting a special emphasis on the role of employees to achieve success.
Extreme Programming XP
A more technical vision of the project, focused mainly on software quality and customer satisfaction. It guarantees frequent deliveries to rapidly address the client's requests.
LeSS (Large Scale Scrum)



This framework uses the core principles of Scrum, but on a larger scale, applying them to multiple teams. It's ideal for large organisations with big projects in hands.
Superior quality products



One of the biggest perks of this methodology, since testing and frequent releases are a big part of it.
Customer satisfaction



As a result of incremental deliveries, continuous feedback and higher quality products.
Motivated teams



Due to the atmosphere of constant challenge and evolution, but also to the fact that team members are self-organised and autonomous.
Time and cost efficiency



Since the development teams are empowered and count on regular feedback, Agile helps save time and unnecessary resource costs.
Greater control



The advanced reporting tools and Agile's inherent transparency contribute to a better understanding of how the project is progressing.
Faster issue detection



The optimised workflow also means that errors and problems that may arise during the project are quickly detected and addressed.
Reduced risk



Since this methodology is highly flexible, it allows for readjustments along the way and enables continuous improvements.
Return on investment



Guaranteed with early and frequent deliveries, which allow the Agile development team to add value to the features.
Outsourcing
IT Outsourcing means hiring external service providers to ensure and deliver certain IT solutions and functions – like software development. Our Outsourcing teams combine the experience of Senior Engineers with the dynamism and creativity of young professionals, resulting in multidisciplinary and flexible partnerships that benefit the Client.
Nearshore
Nearshoring means hiring an IT partner in a nearby country. Nearshore teams work in the same or very similar time zone as the Client's, and share working culture values. At Alter Solutions, we honor the Nearshore DNA by providing adapted work methodologies, project management tailored to the Client, live projects & teams, and shared language.
Turnkey Projects
The Client launches a challenge. Alter Solutions' specialised teams idealise and develop the project for immediate implementation. As the word "turnkey" suggests, it means that the client can simply start using the finished product after the IT service provider develops it, considering the initial requirements and the business terms agreed upon.